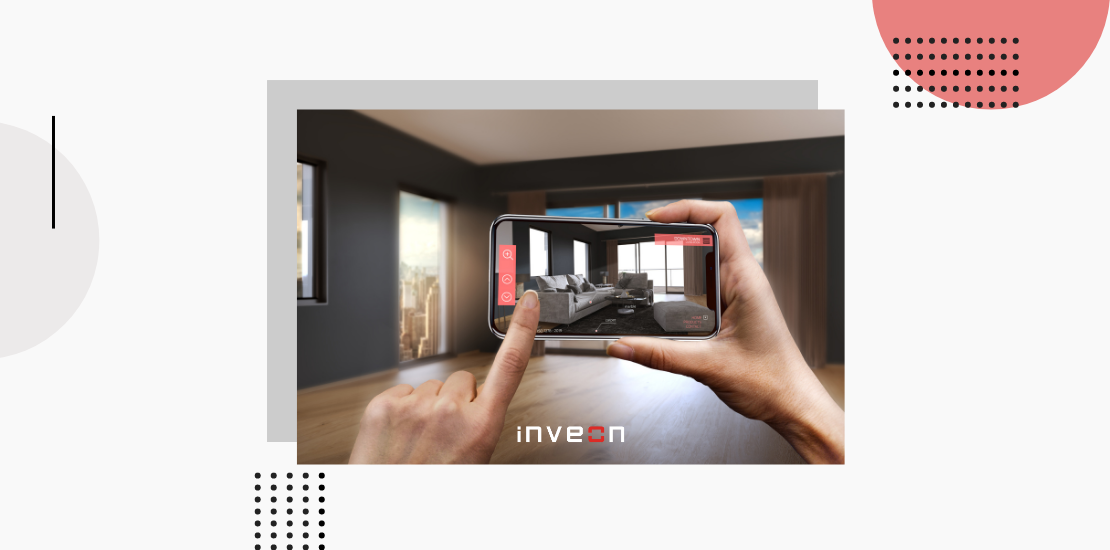 Did you dream of trying the sneaker you like while sitting on your sofa or someone will instantly recommend the perfect outdoor jacket, which will be a great combination with the jeans you just bought? With technologies such as Artificial Intelligence and Augmented Reality, we can now make these dreams come true.
Although the two concepts are different from each other, they also have specialties that they serve in common. The most important one of these is to improve the consumer experience in e-commerce. They have been using to overcome operational difficulties and to provide a significant competitive advantage.
A McKinsey survey suggests that 52% of retail subjects are using AI in sales and marketing processes. Likewise, a Nielsen study shows that 51% of global consumers said that they are keen on using AR/VR technologies in product assessment. To assess products and experience them before buying allows customers to decide what to buy easily and it is applicable for different product groups like furniture, clothes, or cosmetics.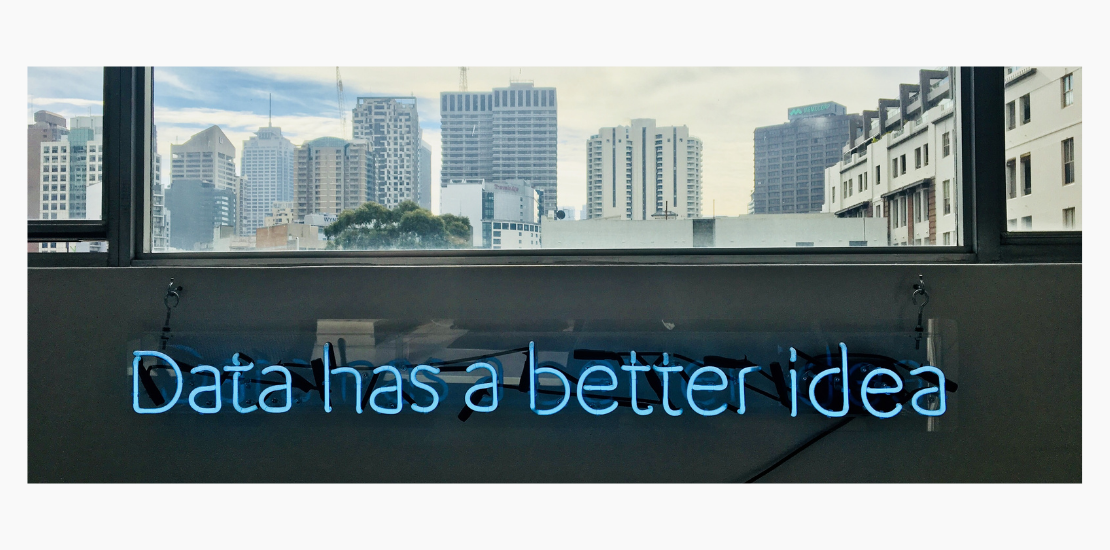 Data is truly everything
AI and machine learning applications are among the technologies that have provided great benefits for e-commerce in recent years. These technologies, which continue to develop day by day, offer applications that benefit e-commerce in different areas with a complicated use of data analysis and data learning.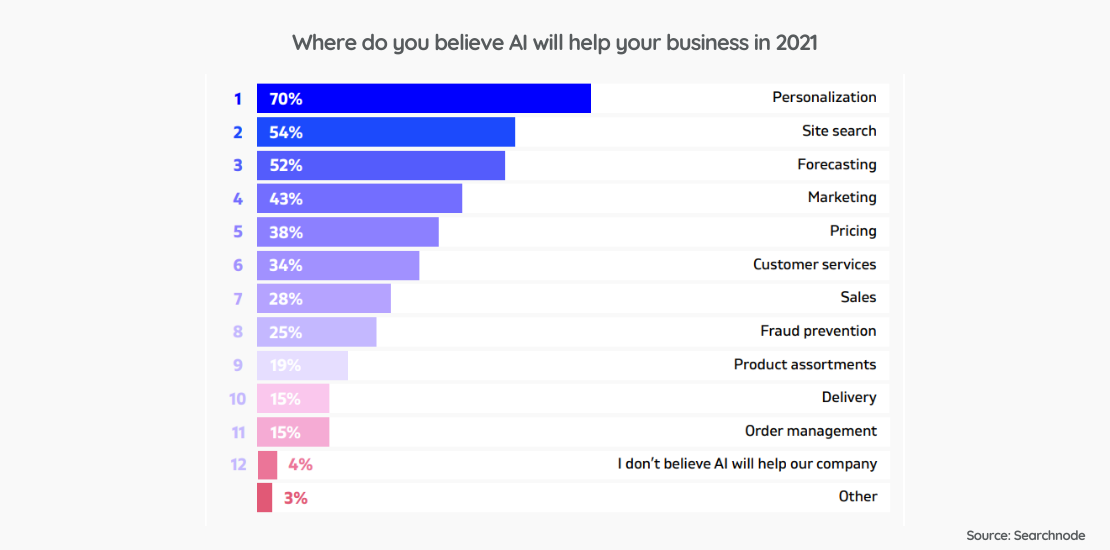 With AI and machine learning applications such as chatbots, smart search and virtual assistants, it is now much easier to know the customer behavior better and detailed way and be there for the customer and establish a bond with them. You can achieve success by developing campaigns that can be adapted quickly with a wide range of analysis and learning capacity. In addition, AI technologies and robots play an important role in inventory management by using them in warehouses.
Creating a seamless customer experience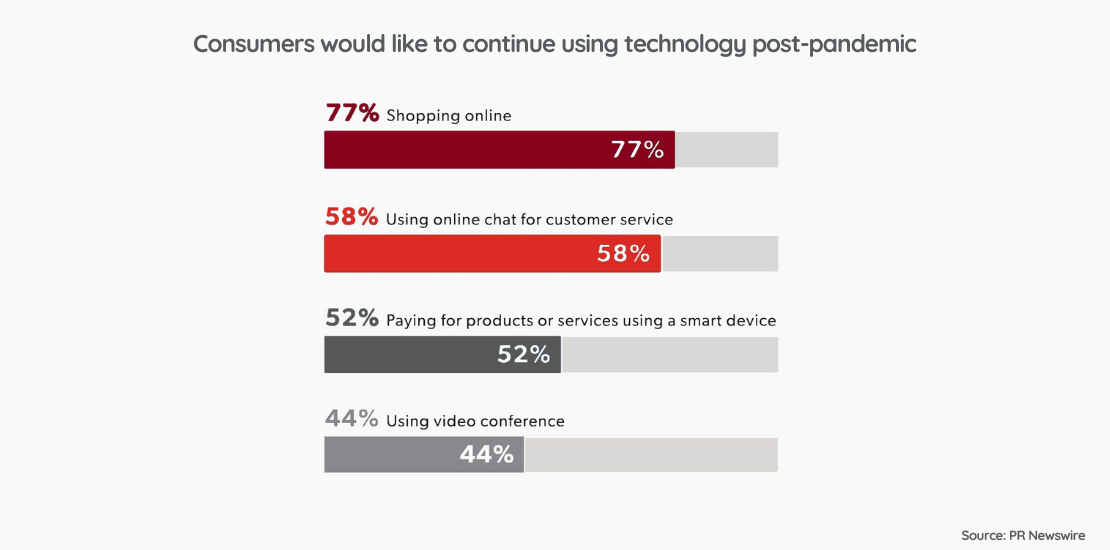 Like all industries, retail and consumer goods companies had a significant hit with the impact of the Covid-19 pandemic. They had to invest in technology and digital tools to survive this blow. Even if the earnings declined significantly, the brands who have long-term strategic plans quickly realized this requirement when they could not physically connect with their customers. 
The shifting demand towards digital and increasing competition brought along a more selective and conscious consumer profile. At this point, making detailed searches and tending to personalized options became more and more part of the purchasing routine. 
Technologies like AI and AR came in handy to meet this need. It has become a way for brands and consumers who do not communicate physically to establish a sustainable and productive relationship.
AR applications, which offer a healthy option for customers who do not have the opportunity to try the products in real life via displaying the product in the environment they want, create an improved decision-making process and shopping experience. Moreover, AI applications allow brands to provide personalized campaigns, procure smart recommendations or offer comprehensive customer support and thus created a trusted, preferred brand image.
Do you want to make your brand the cool kid of the competition?
We had the opportunity to observe many good examples, where we have seen much faster development with the effect of the pandemic. Companies seeking alternative solutions began to integrate new technological applications one after another and bring them together with consumers.
Ulta Beauty started to use AI and AR applications for a couple of years now. In the pandemic era, the usage of those technologies for personalized in-store shopping experience or digital try-on-tools became more preferable. More cosmetic giants like Sephora or L'oreal also provided similar solutions to consumers who are not able to try any cosmetic products due to hygienic concerns.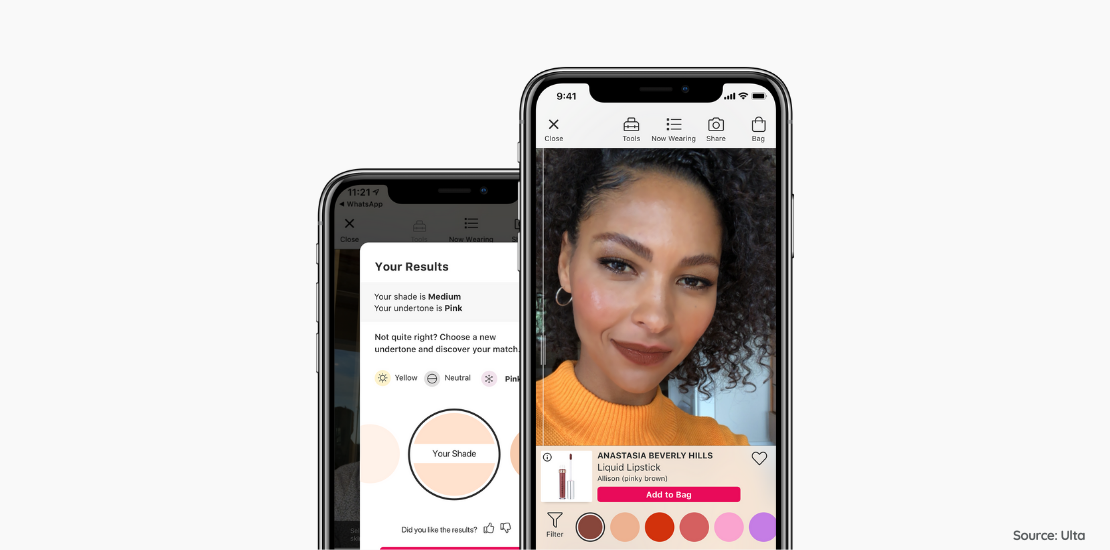 Kohl's announced its collaboration with Snapchat and launched "Kohl's Augmented Reality Virtual Closet" which allows consumers to try and combine different products via Snapchat. Its design is quite similar to an in-store changing room and partnership with Snapchat makes their launch more popular among the brand's target audience which is 13-to 34 year-olds.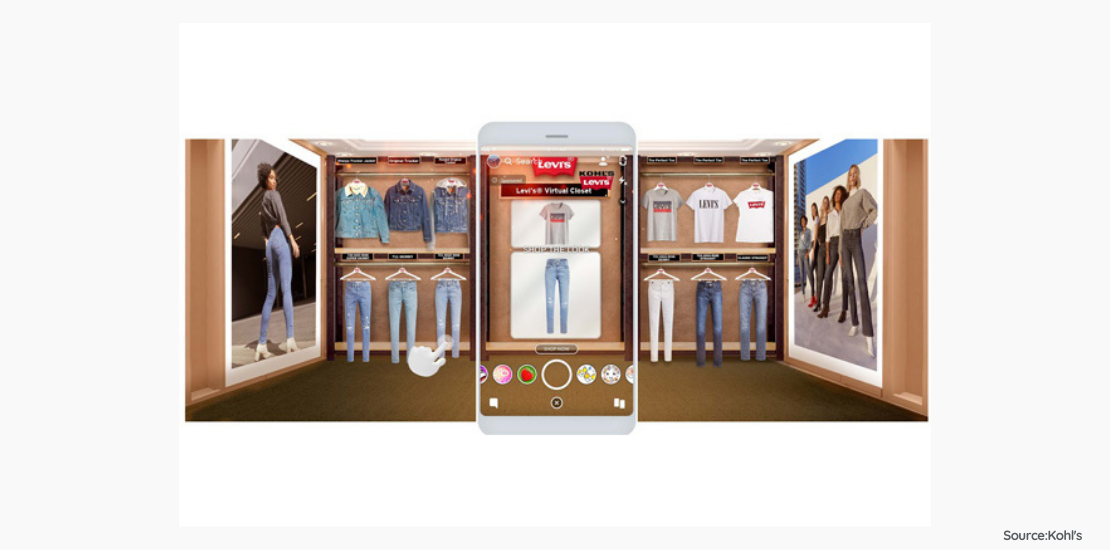 Amazon's innovative project 'Amazon Go' is a futuristic type of retail store that allows you contactless checkout. AI technology examines the products in your shopping cart and enables self-pay. Retail companies are using robots and AI technologies in many examples like Amazon Go or Lowe's who use robots for in-store stock management. All these new applications increase operational efficiency and improve customer and employee satisfaction.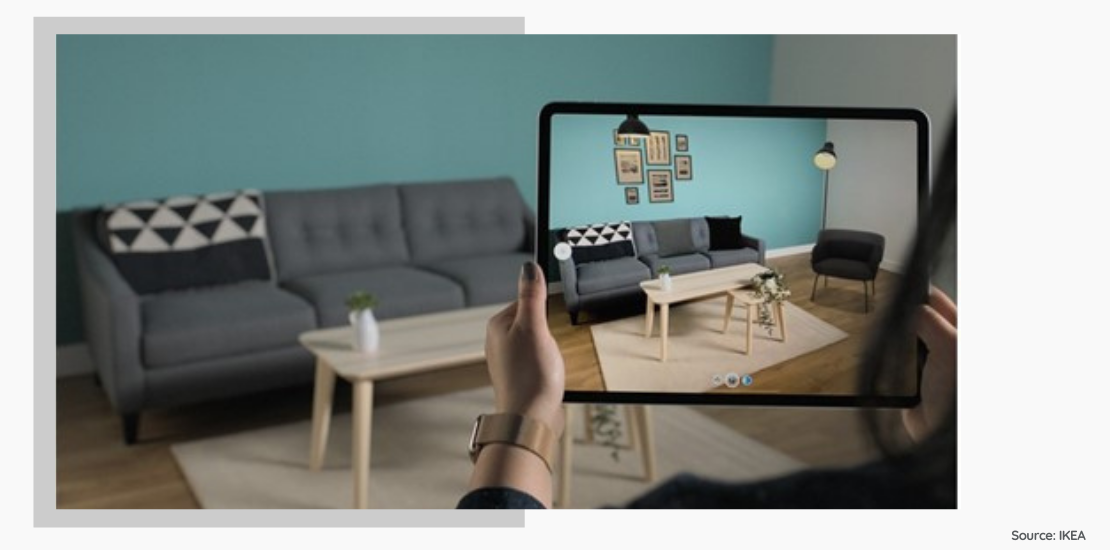 IKEA using AR to provide a virtual design room and makes you visualize different furniture in your living room, Burberry launched a new in-store AR game with Snapchat, Amazon provides smart recommendations with AI-based algorithm, McDonald's created a more personalized drive-thru experience using AI, Nike makes it easier to find the right size of sneakers with the Nike Fit app as a perfect example of AR and AI technologies working together… Every day another brand is applying smart technological tools and takes it to the next level.
What is next?
While the use of AI technologies meets the consumer needs for a personalized experience, it stands out as an innovation like increasing sales with smart searches and recommendations and reducing costs at the point of customer service. AR applications reduce showroom budgets, reach more consumers regardless of location, and since more product and combination range will be experienced in a few minutes, it allows customers, who are more selective now, to make smart choices.
These are the early steps we've seen so far. The AI and AR applications can be handy in many more aspects of the e-commerce industry and will be more integrated into our lives in the near future. Although the use of these tools provides convenience to both consumers and companies especially in the covid era, it is not difficult to predict that it will hold an important place and continue to develop in the post-covid era.
Research suggests that by the end of 2022, online sellers in the retail sector will spend $7.3 billion on AI technologies. The global market for AR and VR technologies is estimated to reach $1.270 billion by 2030, increasing from $37.0 billion in 2019, according to Global Newswire research. 
Through the increasing configuration capabilities, widening area of usage and changing customer preferences and needs, AI and AR technologies will be in our lives with exciting innovations and yes, it will be just like in movies. 
If you want to be one of the actors of this movie, take action for your brand before it's too late!