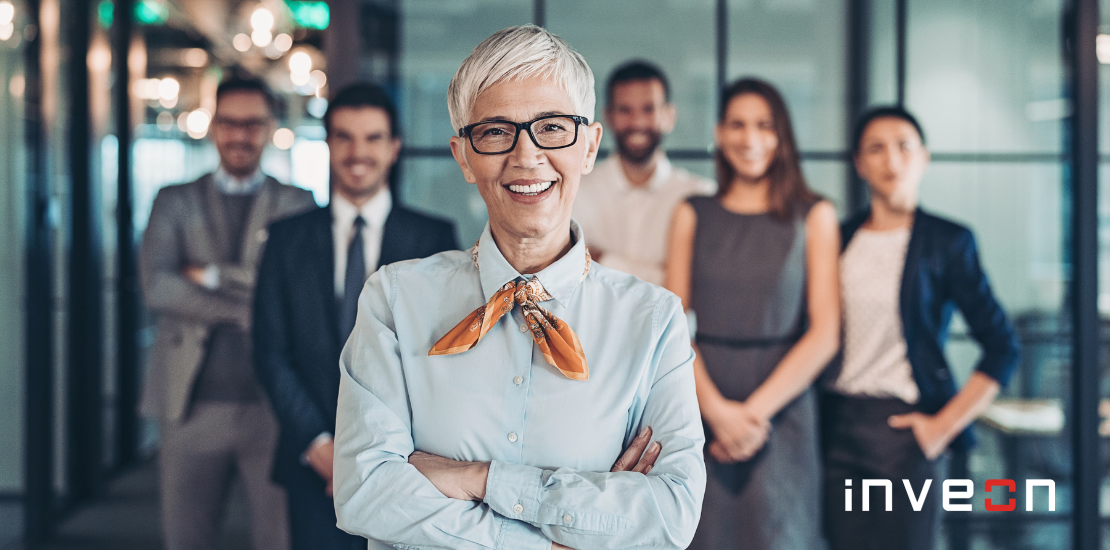 The growth of B2B e-commerce is being driven by several economic and technological trends, including globalization, increased average order value, and sourcing and procurement processes.  According to Insider Intelligence, the eCommerce segment makes up around 10% of the whole B2B industry, with sales expected to increase 11.2% over the coming year, reaching a figure above $1.6 trillion out of a market worth a total of $16.3 trillion.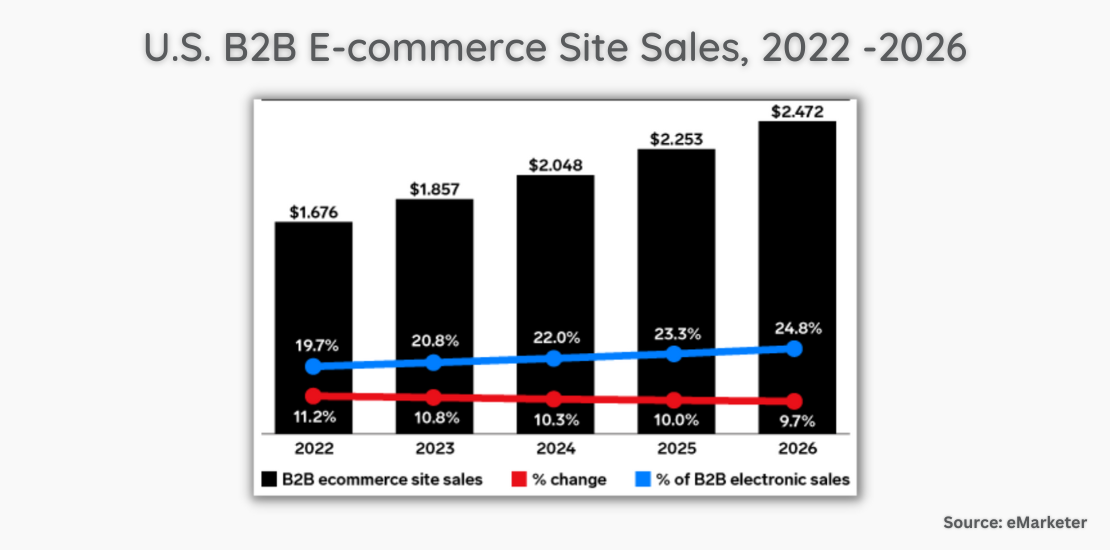 As the world becomes increasingly interconnected through technology, businesses are able to reach new markets with greater ease. In addition to expanding their geographic reach, businesses can also expand their customer base by selling online across borders. This is especially true for small or medium-sized businesses that need to compete with large international companies for sales; selling on marketplaces allows them to tap into these potential customers without having a physical presence in foreign countries.
Marketplaces also provide an efficient way for companies to scale up their operations without having to hire additional employees or build out a separate supply chain infrastructure both of which can be time-consuming and expensive for smaller organizations. 
More inventory, improved search, and better buyer experience are increasing B2B e-commerce sales
There are several reasons why marketplaces are becoming more popular with B2B e-commerce. First, they offer a more efficient way of ordering and fulfilling inventory for sellers. Marketplaces have built-in features that allow you to manage your orders in one place and automate the order process, so you can focus on increasing sales instead of managing orders separately from each individual seller. This makes it easier for buyers to place an order, too they don't have to fill out any forms or follow up with each individual seller about their purchases. The marketplace also provides tools for businesses who want to monitor the performance of their products on the platform: how many views they got, how many times they were downloaded, etc. You can then use this information when planning future marketing campaigns or product launches.  Finally, because marketplaces bring together buyers and sellers that may not otherwise come into contact with each other (and therefore generate new sales), they can be very effective at growing your business by reaching new customers.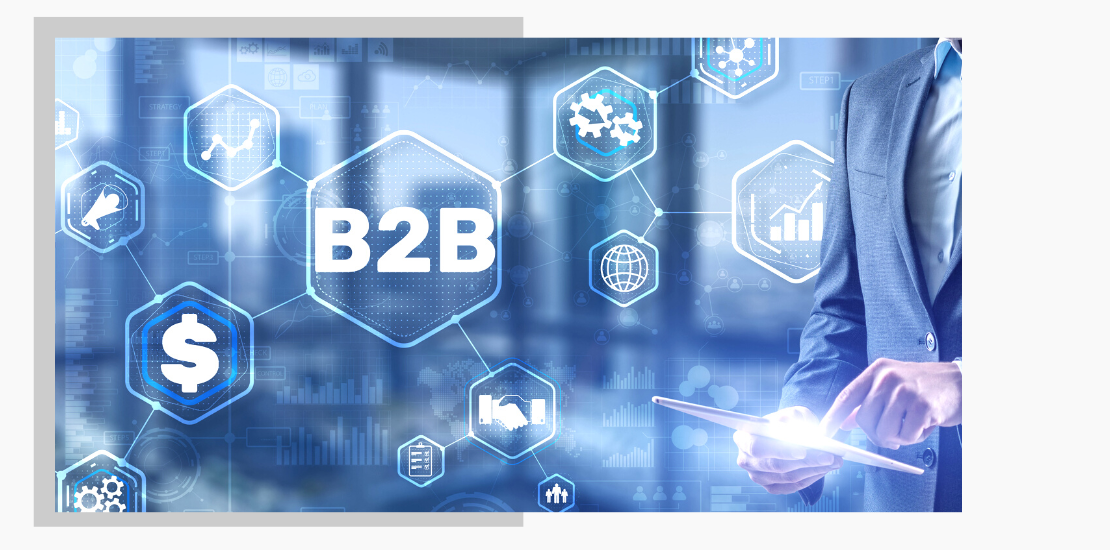 Average order values are increasing on marketplace platforms
The average order value (AOV) is the average amount spent on an order. It's a useful metric because it tells you how much profit you're making per transaction. And for businesses running their e-commerce sales through marketplaces, it has increased significantly in recent years. An AOV increase is great news for sellers. It means that more buyers are ordering more frequently than ever before, which means that your business is doing well and growing! But what's driving this trend?
The main causes of this growth include:
    >> More inventory available to buyers looking for specific goods (e.g., book readers).
    >> An improved search experience that makes it easier to find what customers want (e.g., voice commands).
    >> A better overall buyer experience across all channels—including mobile apps, desktop computers, and smart devices like Alexa speakers.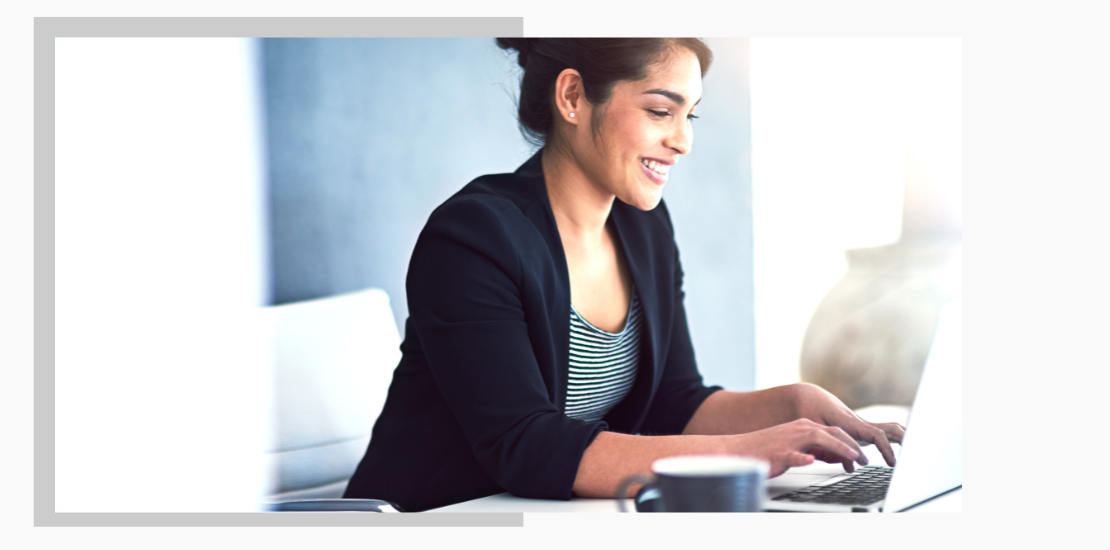 B2B is the future of E-commerce
Marketplaces have been a popular business model for selling consumer goods for years, but in the past few years, more and more companies are jumping on board.
In addition to being an effective way to sell physical products across geographic boundaries, marketplaces also offer some advantages over traditional retail models. They can provide users with access to a wider variety of products than they would find at a local store or shopping mall. In addition, purchasing through a marketplace is often simpler than going directly through the manufacturer or distributor; this allows customers access without having to commit to buying large quantities of inventory at once (as would be required if you were building your own e-commerce site).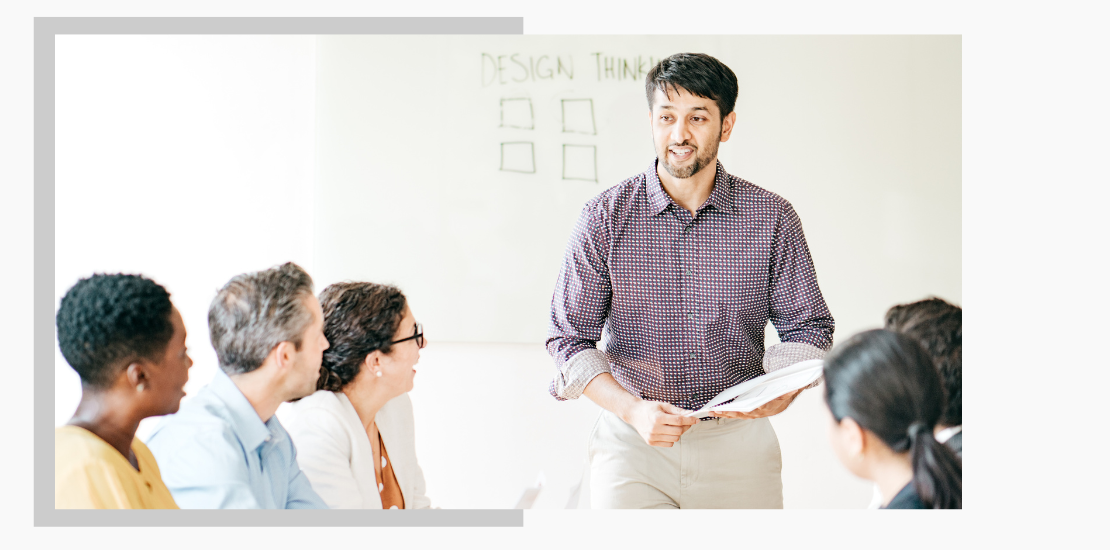 The future of B2B e-commerce is bright. As technology continues to evolve, so too do the ways in which companies can connect and sell to one another.  The enterprise e-commerce solution from Inveon, inCommerce, enables your company to give your consumers the greatest B2B digital experience available. You may also get assistance from the brilliant specialists on the Inveon GrowthLab team in developing an effective growth-oriented strategy. 
Contact us to enter the rewarding world of online retailing.