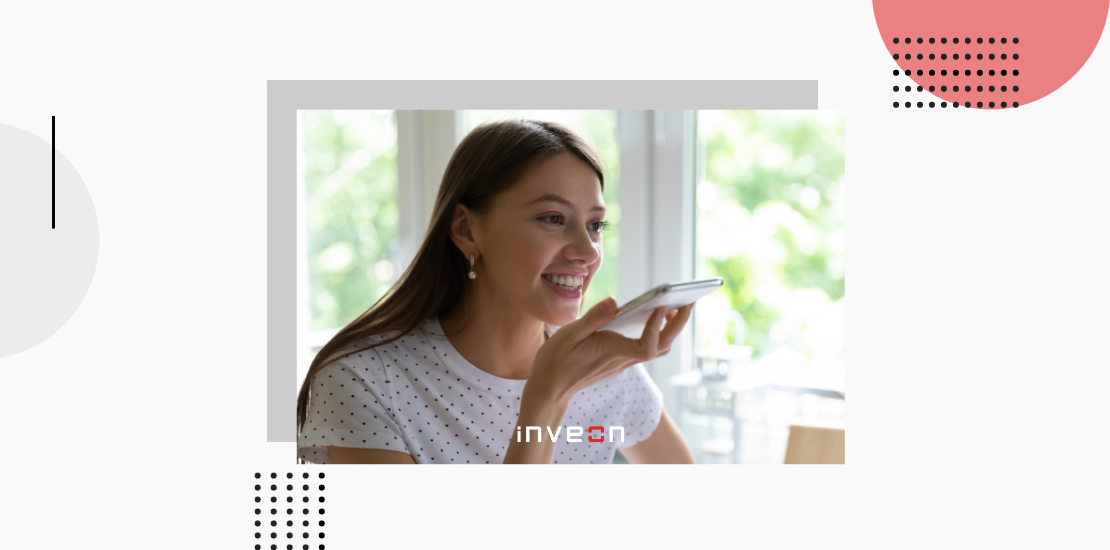 Voice recognition technology is advancing and influencing all aspects of the business world, including the e-commerce industry. First, it started with voice commands for simple tasks like checking the weather or adding an event on the calendar. Over time, it evolved into managing more complex tasks such as booking tickets, making reservations, and shopping online.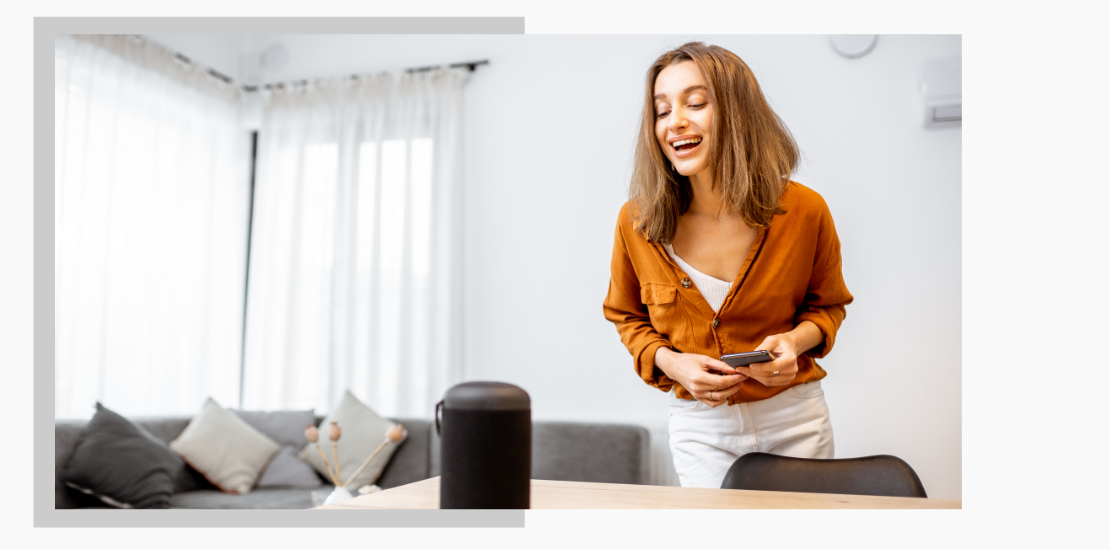 No screen, no keyboard, no mouse!
Voice commerce offers a whole different shopping experience. By using voice commands, you can search, buy and return goods online. The striking point of this experience is that there is no need for a keyboard, mouse or screen to complete your order. Various devices like smartphones, tablets and smart speakers are here to help you complete your purchases through voice assistants. Voice commerce allows consumers to browse online stores, catalogs, ask questions, access reviews, check prices, and order goods. This technology can now be used in all related processes of the shopping experience.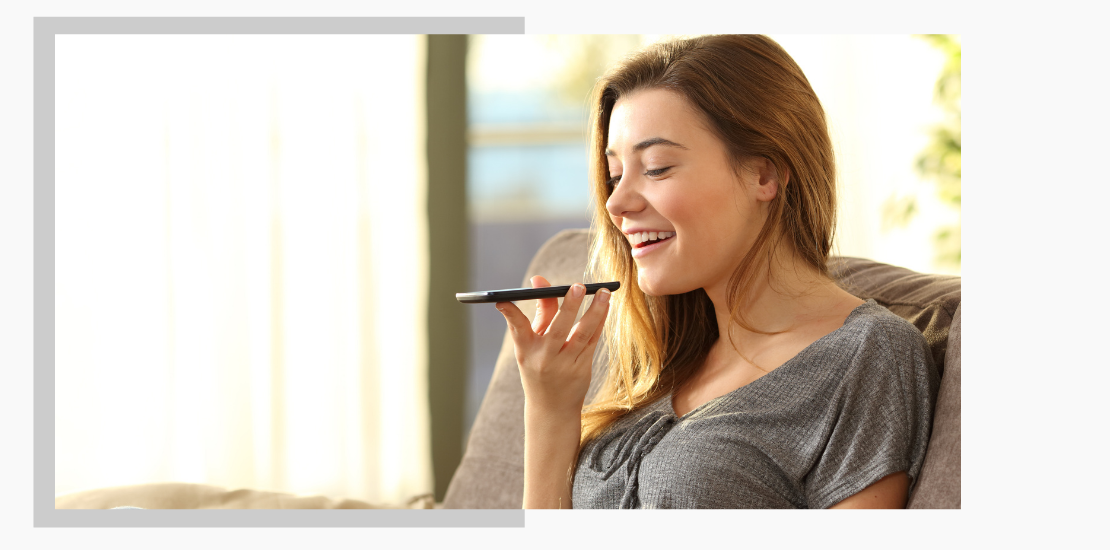 Save time while shopping
Multitasking is a crucial concept in modern life. With voice commerce, while being occupied with another thing, you can still easily complete all of your purchases. For instance, while driving, you can get the reviews of a dress that you want to buy or while having a shower, you can easily give orders for groceries that you need without touching a screen. In a nutshell, voice commerce makes the purchasing experience more convenient and interesting.
Comparing products, completing an order, and getting status updates about your order is faster & easier than ever. Voice commerce creates an experience that is direct, engaging and less time-consuming which can increase conversion rates and improve customer satisfaction.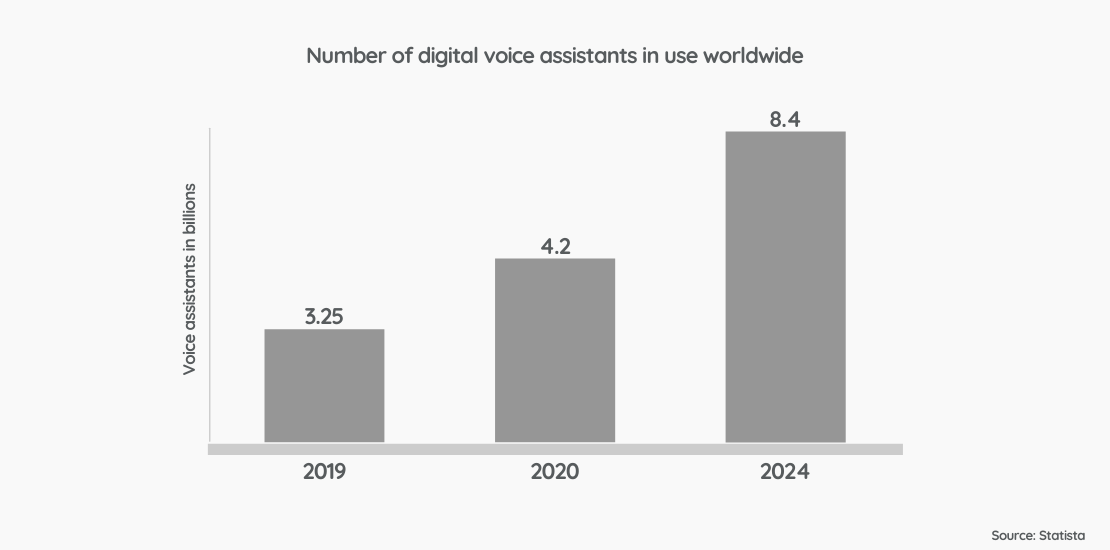 According to Statista, by 2024 the number of digital voice assistants will reach 8.4 billion units.
OC&C forecasts that by 2022, $40 billion (6% of total online spent) in the USA and $5 billion (3%) in the UK will be spent on shopping via voice commerce.
Earning trust
While the voice commerce trend has been increasing in popularity, there are also some challenges rising. Among these challenges, trust comes first, considering that it is consumers' priority when it comes to purchasing online. Consumers can tend to buy products that they are able to see and examine, visuality can be important when it comes to decision making.
Also, the accuracy of voice recognition and voice search can be tricky in voice commerce. It can be a disappointing experience if the voice assistants do not understand what is being said. Another challenge can be the concerns about privacy and data security for consumers. It is crucial how this situation is handled and important to build up confidence for your consumers.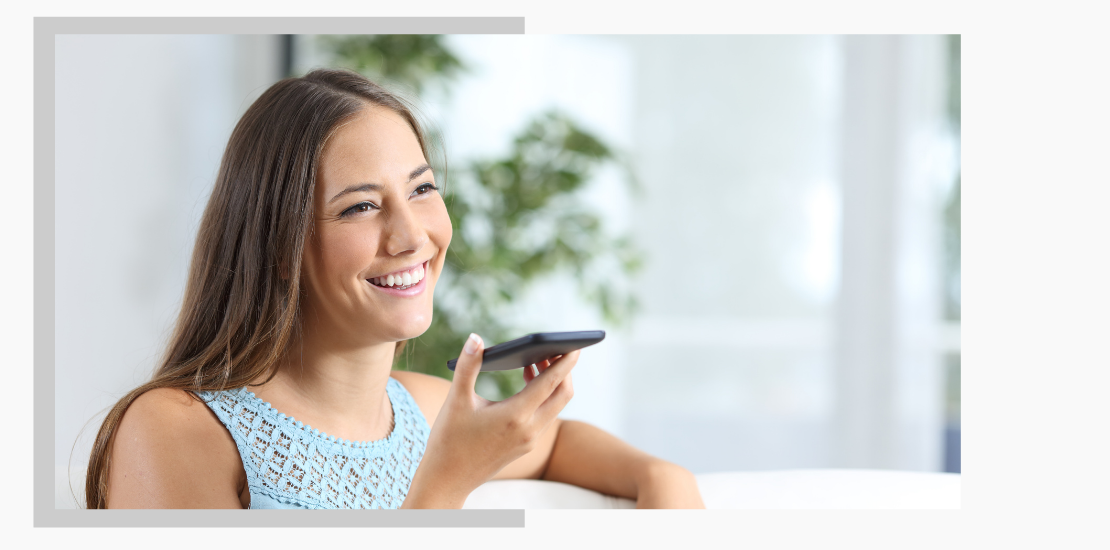 The competition has already started
Starbucks started its voice ordering system in 2017. The system follows the last ten orders and consumers can indicate what they want through Alexa, Amazon's voice assistant. Huge retailer companies such as Walmart, Costco, and Target have also started to use voice commerce. In 2019, Walmart announced Walmart Voice Order in partnership with Google. Through Google Assistant, consumers can order everything and all they need to do is say what they want to buy. Furthermore, using a recognition system that remembers which brand & products that they ordered helps quickly and accurately identify products that the consumer wants.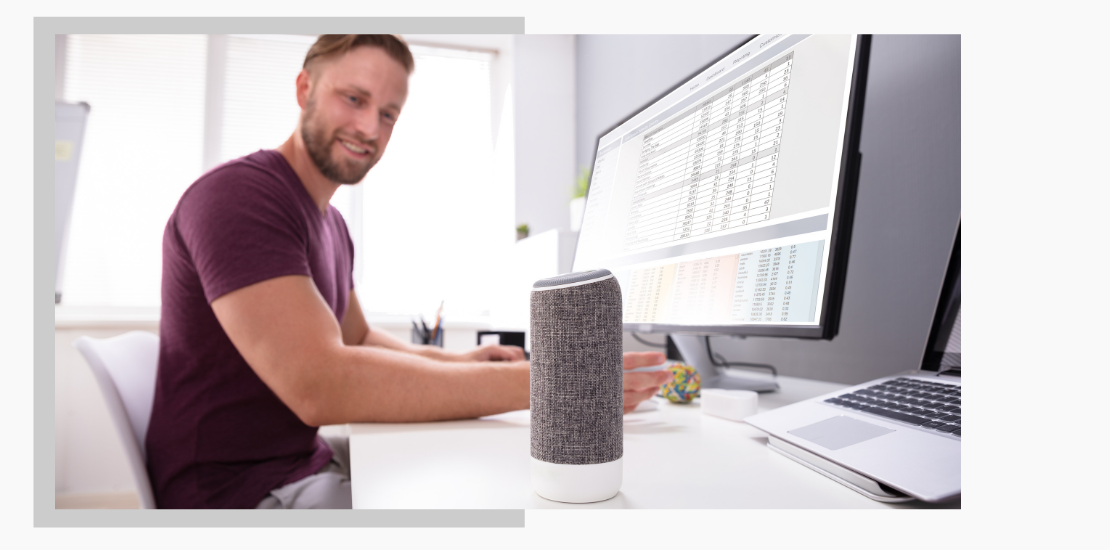 The future is near
With the widespread use of AI technology and the increase in the number of smart devices, you can complete your orders in your kitchen through a refrigerator or while driving in your car through voice commands. Some of the automotive brands, including BMW, Audi, Toyota and Ford have started the integration process of Amazon's Alexa voice-enabled technology. This integration offers the opportunity for drivers to talk with their assistants while driving and buy what they want and need. 
Voice commerce can be the next big thing in the e-commerce world even though it has some challenges. It is interesting, simple and innovative in helping us pursue a more convenient shopping experience. Brands that consider integrated voice commerce as a part of their e-commerce ecosystem should be prepared for the arrangement period. To provide product descriptions, necessary options, and a shopping process compatible with voice commerce, a significant amount of effort is necessary. It is a good time to start optimizing your online store for voice search and purchases.
You may need help with all the points mentioned, so get in touch with Inveon, our e-commerce experts can help you!