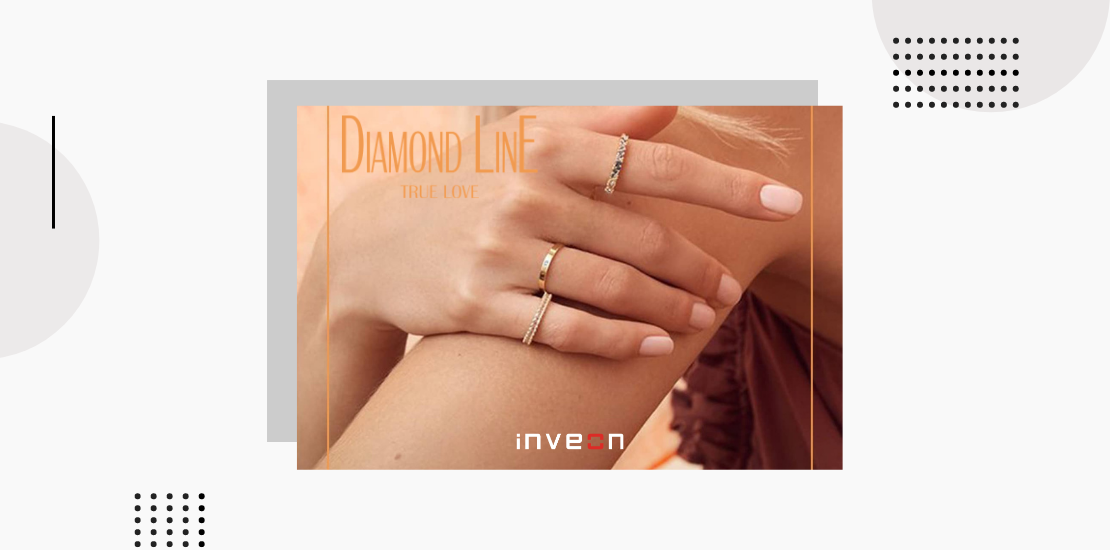 Gülaylar – Diamond Line, as Gülaylar Group's pacesetter jewelry branch, has an outstanding experience of about 100 years. The company operates a wide range of activities from design to production, wholesale to retail with a highly integrated structure. Gülaylar – Diamond Line Jewelry, with its distinguished and quality product collections, exports to more than 55 countries worldwide like the USA, Germany, UK, Japan, or the UAE.
Gülaylar – Diamond Line offers insured products, a secure shopping experience, and lifetime maintenance for its products in their online store www.gulaylar.com & www.diamondline.com.tr. To strengthen the brand performance in the e-commerce world, this experienced brand and our growth management solution team GrowthLab united their forces.
The first task was preparing a Mother's Day campaign within a couple of days. After dedicated intense work, a successful campaign has launched and its performance pursued from beginning to end. Since that day, the GrowthLab team is working on taking the brand's performance one step further. We aimed to create successful campaign structures and trigger behavior that would turn into sales. Ads usage through effective, target-oriented campaigns and the dedicated work of GrowthLab's team resulted in an exceptional increase in the transaction, conversion rate, and revenue.
Due to the pandemic, even there is a significant fall in the customer interaction in the jewelry market and the recovery process of the market is quite slow, the joint work of Gulaylar – Diamond Line and Inveon GrowthLab accomplished satisfying results.
Dedicated efforts, spectacular results!
After we started to work with the brand, within a 6 month period we observed satisfying results:
Compared with the previous period:
Revenue: +164%
Transaction: +104%
Conversion Rate: +64%
Compared with the previous year:
Revenue: +257% 
Transaction: +139%
Conversion Rate: +55%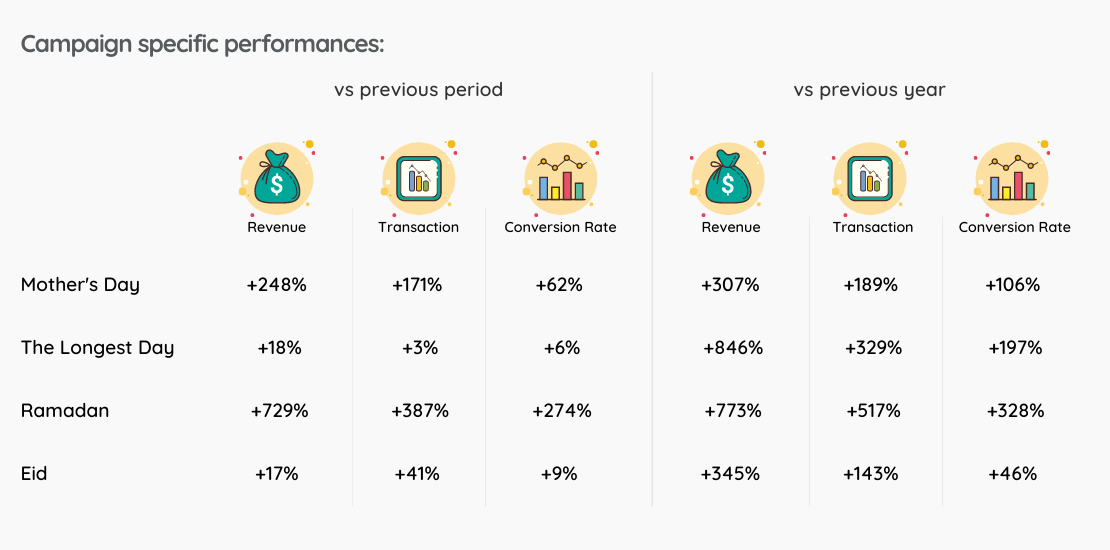 "With their expertise and strong data analysis capability, Inveon provided our brand a sustainable and significant growth and increasing consumer loyalty."
Ali Sarıkaya, E-commerce Manager – Gulaylar Group
The jewelry industry will continue to grow in digital
The jewelry market has experienced continuous growth in the past couple of years and according to the forecasts of Statista, it will grow by almost 30% within the next five years.
Although it may not show rapid progress in the digital commerce stage as the retail industry, we can say that this growing market has significant potential in terms of e-commerce, considering both the growing market size and changing consumer behavior & increasing demand. Moreover, as mentioned in the example of Gulaylar- Diamond Line, it is inevitable to get remarkable results if managed correctly.
---