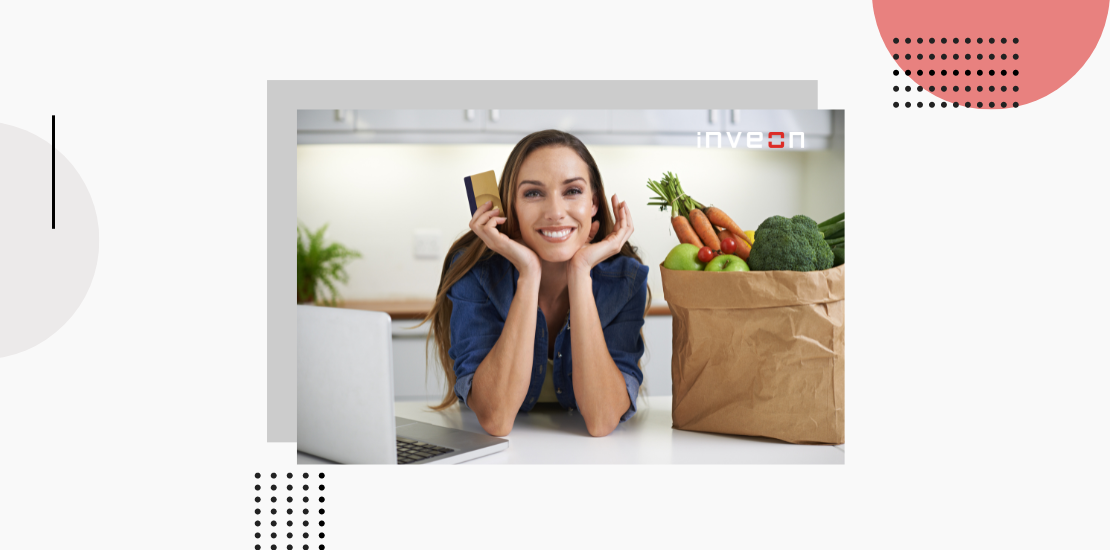 Your grocery shopping is generally a part of the routine that you complete on the way back home from the office or with the weekly visits to your favorite supermarket. Is it still though?
Online shopping is at the center of almost every individual's lives now and interests are focusing mainly on categories like clothing, entertainment, or electronics. However, there is a relatively new industry in the picture and it has an intriguing rise. The food & beverage industry is starting to catch up with the trend. Business Research Company indicates that the global food & beverages e-commerce market will expand by almost 23% in 2021 and reach $31.25 billion.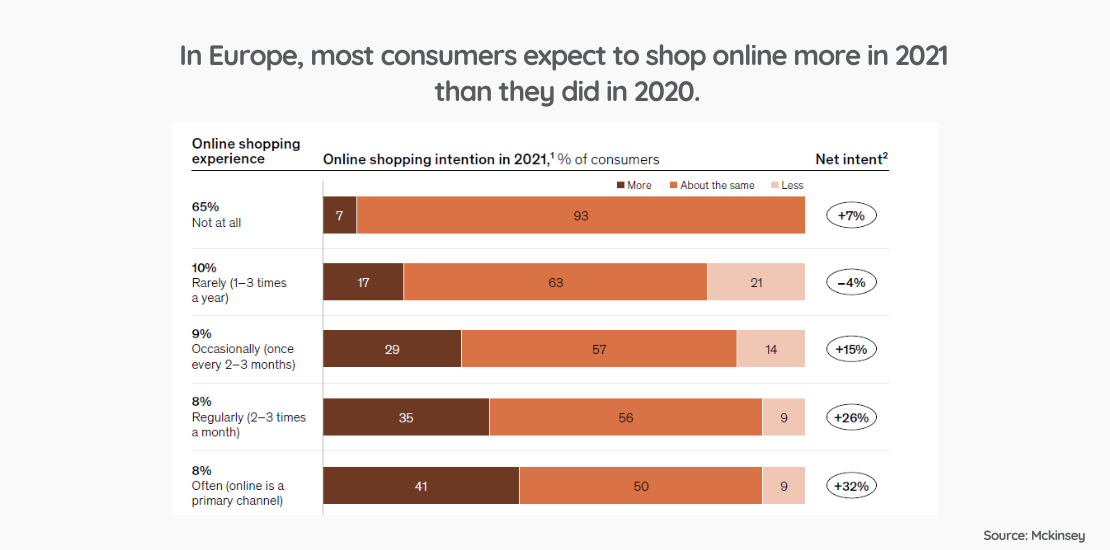 The adoption of e-commerce in the industry, of course, started a couple of years ago but there were no great strides yet. However, the Covid-19 pandemic changed the rules of the game from an unexpected point. Through the public restrictions, closures of restaurants, and health concerns, the pandemic has moved the experience into households. This transformation of consumer behavior increased the demand for food and beverages in online supermarkets and grocery stores.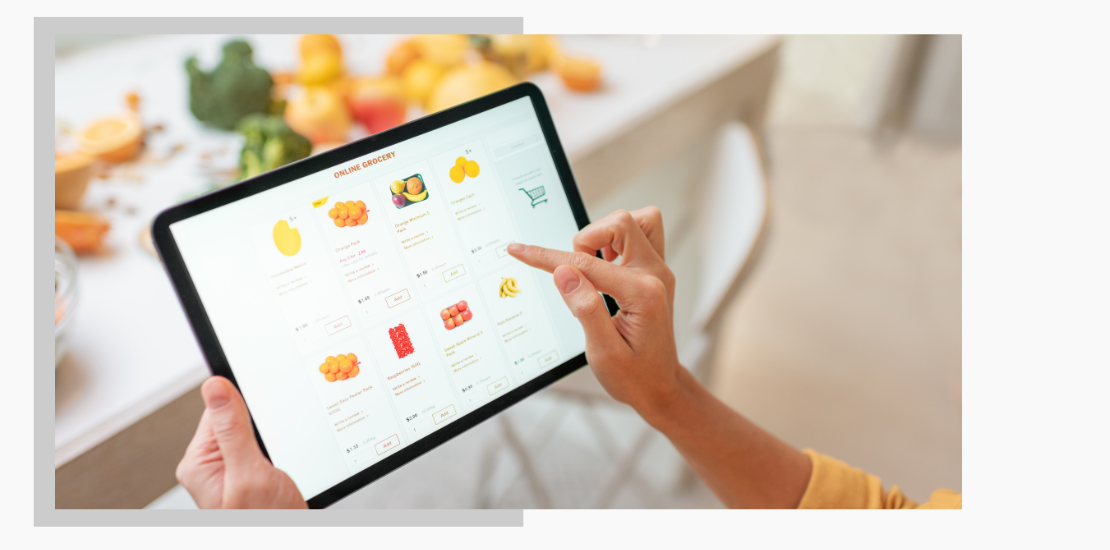 Moreover, consumers now want to have a contactless and seamless shopping experience. While this demand increases, retailers are providing more advanced and various options; like last-mile delivery and store pickup options, agile mobile apps and sophisticated websites, subscription services, and multi-channel presence. Nielsen points out that before the pandemic, only 4% of grocery sales were done online, so even though online stores were a rising trend that has continued to evolve. The pandemic gave a huge boost to the food and beverage industry for keeping up with the pace of e-commerce.
Many different digital innovations and trends are foreseen in the field of food and beverage e-commerce. Yves Filippucci, The Coca-Cola Company Eurasia & Middle East VP of Offline-to-Online Digital Transformation summarizes a few prominent trends they are following as follows:
"It would not be wrong to say that 'transparent traceability' will be an important trend with the increase of awareness of sustainability in food and with the support of blockchain technology. In addition, we are on the eve of a major digital transformation in the B2B field, and it is possible to say that the entire value and supply chain will change within F&B industry."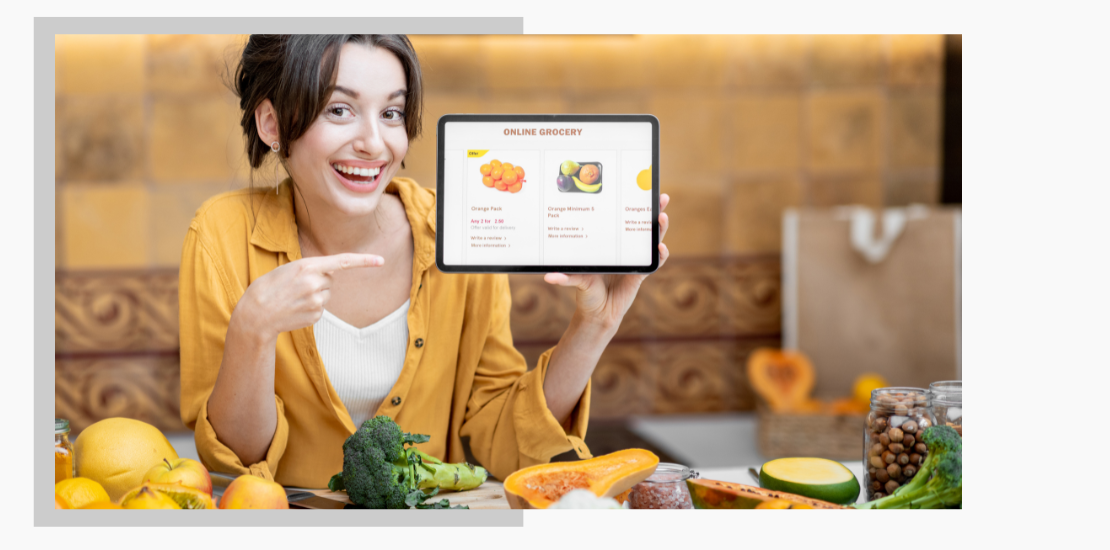 For the food and beverage industry, penetration into the e-commerce world was a little bit tricky. For this very reason, it is more important than other industries that brands in the F&B industry use the right strategy and platforms to help them continue to operate successfully in this changing climate and get ahead in the competition. 
Challenging but rewarding
One of the important challenges that F&B brands should consider is keeping up with the demands and expectations of consumers. Getting a responsive service quality such as having quick and free delivery options and reaching real-time information about the status of their orders are more important for customers. It is no longer just a 'nice' option to offer these but a necessity to keep the consumer to choose your brand. So, this level of service requires greater visibility and efficient order processing.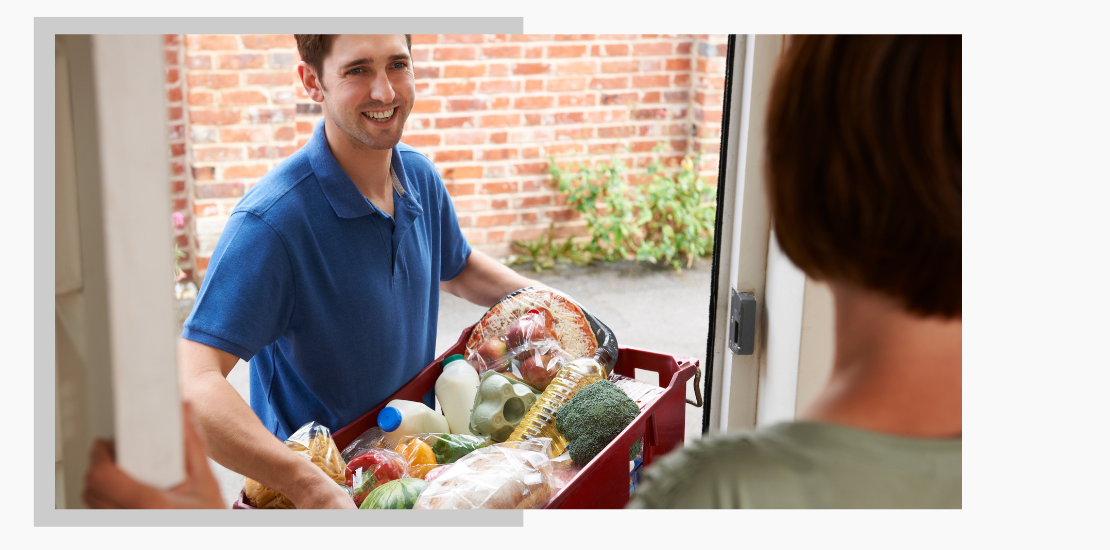 Another point that lands important responsibilities on product providers is the complexity of the logistics processes of the industry. Food and beverages are mostly perishable products, so the logistics of them should be arranged with a well-prepared strategy and perfected management, as we know that no one wants to eat a rotten tomato. In addition to the logistics, the complexity of inventory management can be challenging considering the restricted shelf life of food products, so products must be selected strategically considering their shelf life. To overcome these challenges and provide a flawless fulfillment of orders, an efficient Order Management System becomes the essential component of your digital operations.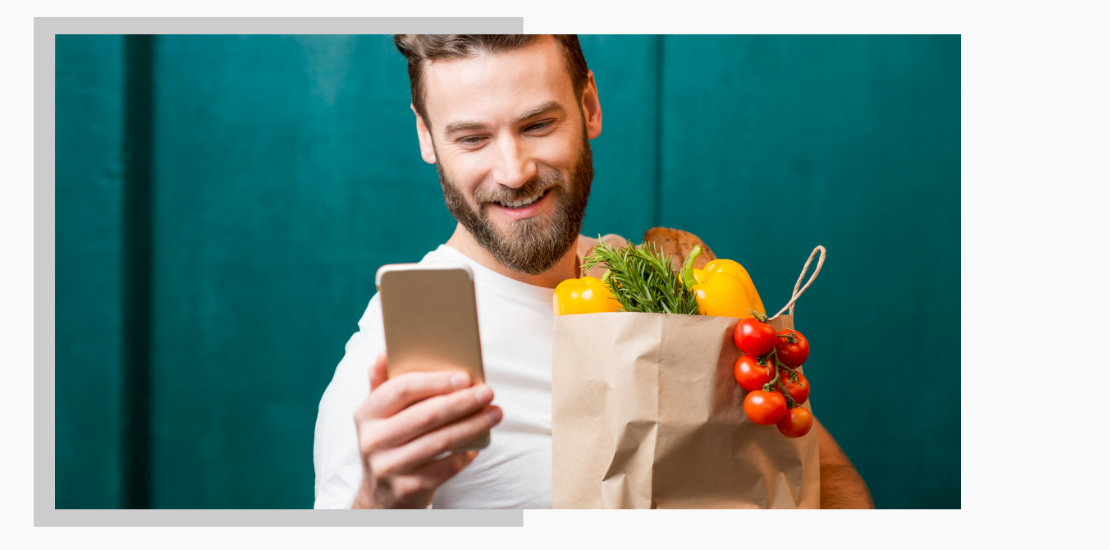 We just mentioned that the rules of the game have changed, this rule change especially affected the dynamics of the relationship between brand and consumer. It is more difficult than ever to maintain the previous bond you have with your customer. There is now a much more aggressive and competitive race to build consumer habits in the F&B industry where it was already quite difficult to achieve. 
Regardless of the product type you provide, the service and experience you offer now become the most important component that describes your brand. That's why you have to take part in channels on the consumers' radar and you need to be sure that your digital channels are among them. Accessibility, besides being physical with your products, also becomes an important element on an emotional and intellectual level. Consumers have become more inclined to interact with brands that understand their concerns, offer solutions that make their lives easier, and customize their experiences with personalized offers.
Unlock a great potential
Even though it is a challenging task, creating a digital presence and being a part of the e-commerce ecosystem in the F&B industry also brings lots of opportunities. Because of the fast and repetitive consumption cycle of food and beverages, there is a huge potential to direct customers to repurchase. Therefore, your online store should pursue this objective. To be able to succeed, loyalty programs, personalized discount options, and subscription models will be the most useful tools. 
The power of a great omnichannel experience is also non-negotiable. It is important to give consumers a smooth experience whether they are shopping from a brick-and-mortar store, a digital shop, or any other channel to persuade them to make repetitive purchases.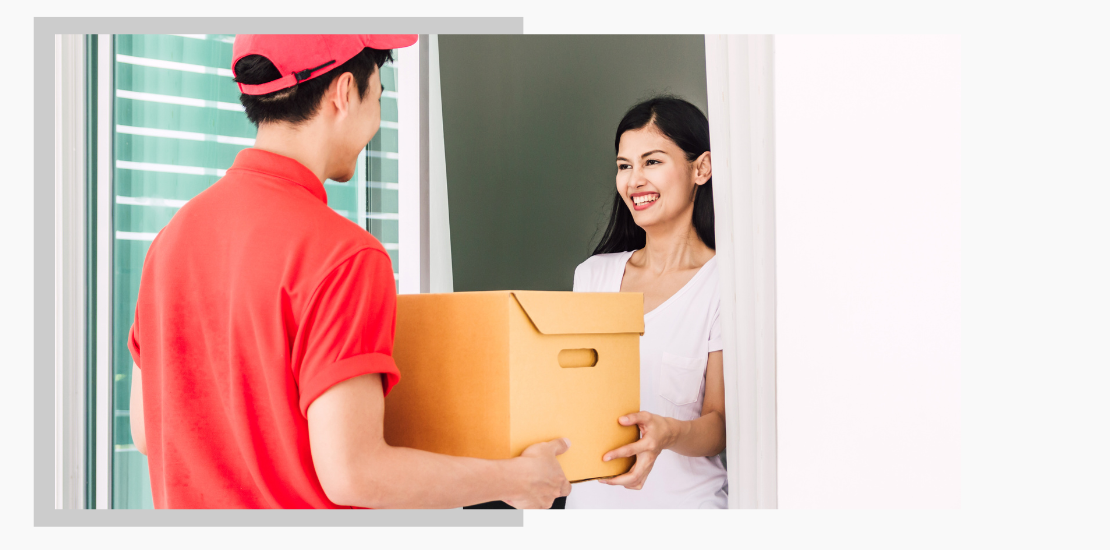 Especially in the F&B industry, providing last-mile or same-day delivery is a prominent feature. Consumer demand is changing in this direction and this feature is preferred more and more every day. This will come to the points that require significant changes for the infrastructure as well as the logistic capabilities. Rising demand for fast delivery options affects many operational points, from in-site search mechanisms to product filtering structures, and creates the need for e-commerce infrastructures to be tailored accordingly.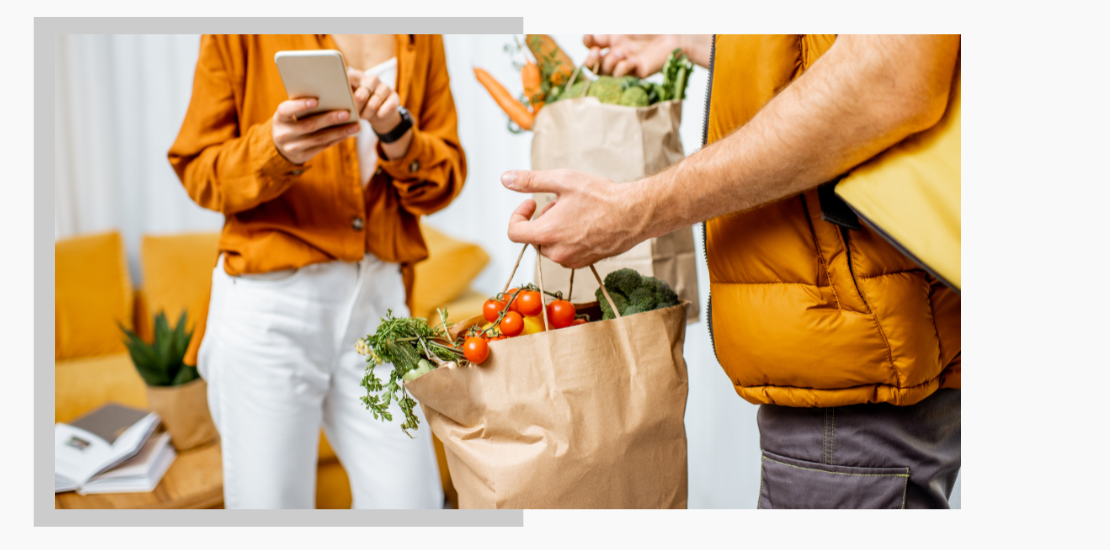 Consumers' one of the biggest demands is transparency and information accuracy in every stage of the supply chain. This transparency will give your consumers trust and establish a more efficient relationship with them. Technology that will improve transparency can be a helpful ingredient to keep up with the change. For enhancing this connection with consumers, new technologies rising in the e-commerce sphere such as the usage of social platforms, live streaming, AI-based tools, and AR&VR technologies can be useful. Through these technologies, you can provide accurate information, automatize and improve the processes.
Filippucci continues and points out the importance of experience: "With the digitalization of the world, one of the most important issues that brands focus on is the experience in the online store. This experience consists of making products discoverable - through compatibility with smart search algorithms - designing product pages and photos to guide shoppers to sales, and offering personalized offers with advanced data analytics techniques. The customization strategy and action plans will be an important element that will be used not only in the brick-and-mortar stores but also in all online channels and will move to a more advanced level."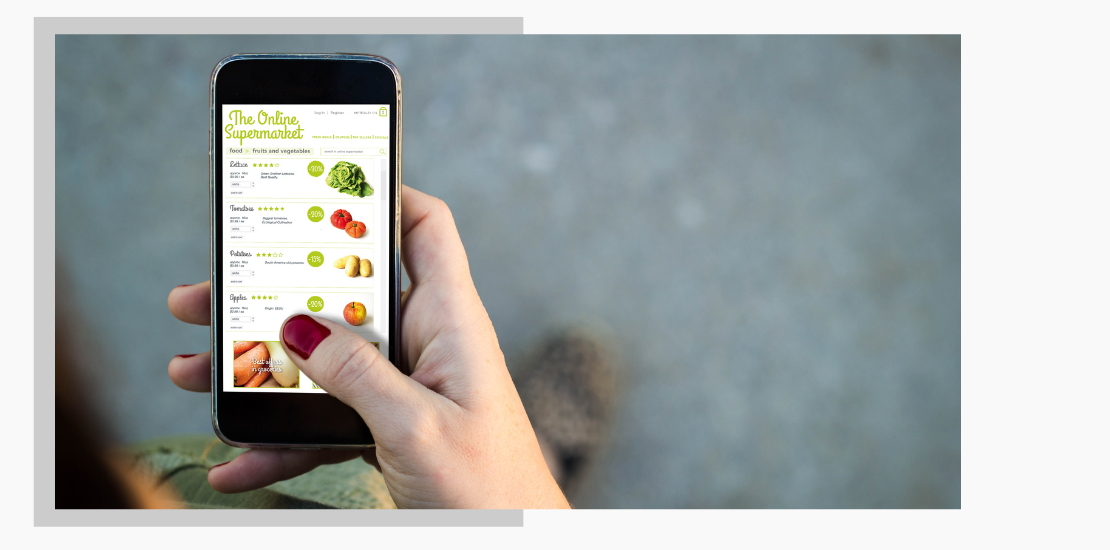 These technological tools can also help to improve sales strategies. Providing an AI-based smart recommendation algorithm or personalization tools in your digital channels creates a cross-selling opportunity which is a significant probability particularly for the F&B industry to boost your sales.
Statista research suggests that the e-commerce sales in the food and beverage industry predicted to account for 15% to 20% of the industry's overall sales by 2025.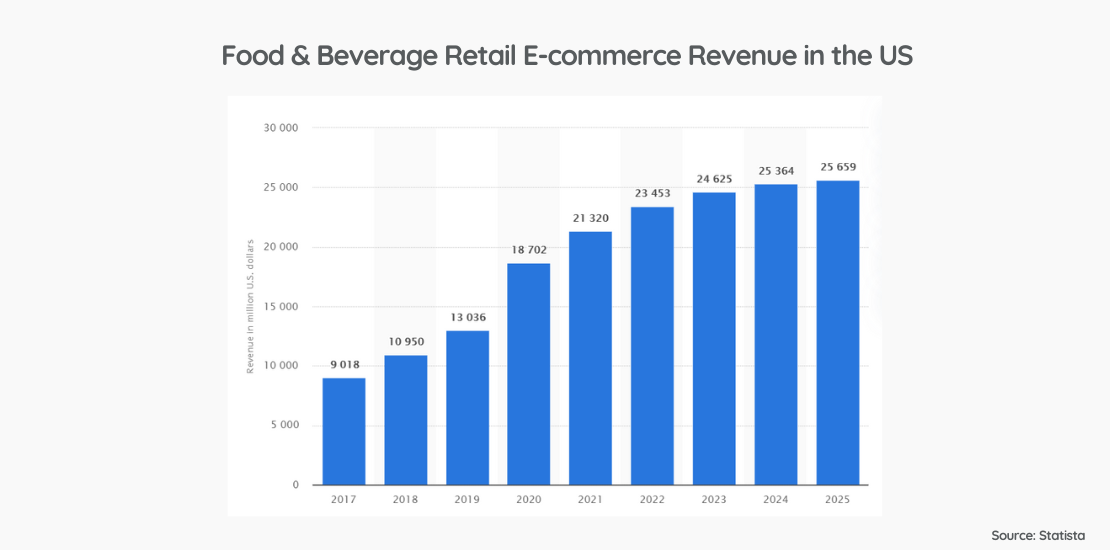 Companies who still choose to ignore this huge volume and potential and holds back to invest in e-commerce can have a hard time competing, especially against brands that have already started to build a successful e-commerce strategy. However, at this point, it is worth remembering that e-commerce channels should not be considered as separate entities and that all your channels should be considered as an integrated ecosystem.
Yves Filippucci summarizes the expected changes and highlights in brand strategies as follows:
"It is a fact that digital innovations make people's lives easier and give their time back to themselves. But the in-store experience is also a socializing activity for people. That's why I don't expect digital models to completely replace the in-store experience. However, I anticipate fundamental changes in shopping behavior. Before the pandemic, online shopping basket size was much smaller than offline. During the pandemic, this balance changed, and from now on, we can say that online baskets will be much larger than offline, and in-store shopping will evolve to a more impulse-focused place."
It can be challenging to start an operation from scratch or to assure success. With the robust and customizable omnichannel infrastructure, inCommerce, Inveon offers your business to create a strong digital commerce presence and to take advantage of the e-commerce world!